Welcome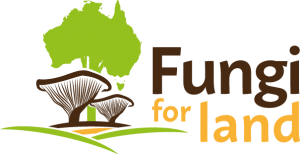 Australian land managers are beginning to discover the important roles fungi play in healthy ecosystems. Australian fungi are different from those in other countries in the same way that our plants, animals and other species differ. Despite this, Australia lacks a practical guide for land managers for conservation and restoration focused management. Restoration guides from other countries are therefore at best less applicable and at worst may suggest the incorporation of fungi from other regions and other countries, which is likely to be detrimental to our Australian landscapes and species. Our guide will focus on integrating fungi into current management tool kits. We know that healthy bushlands are resilient due to the myriad of interactions between our animals, fungi, plants and microbes.
Dr Sapphire McMullan-Fisher and Roz Hart propose to produce this much-needed and often-requested handbook to the use of fungi in conservation and revegetation in Australian landscapes. Both Sapphire and Roz have been involved in fungal community education and conservation projects for more than two decades and will work with mycologists from across the region to produce a practical and science based guide.
We had a successful crowd funding campaign in May-July 2018 to write the core book. We were delighted with the generosity of over 326 supporters so now the core book is being written by Sapphire, Roz and mycologists and land managers from around Australia. However, we still need help to get the book published and in the hands of people who need it.
More info at www.funfungiecology.com